Poogie from Monster Hunter: World is a good pig
Poosh off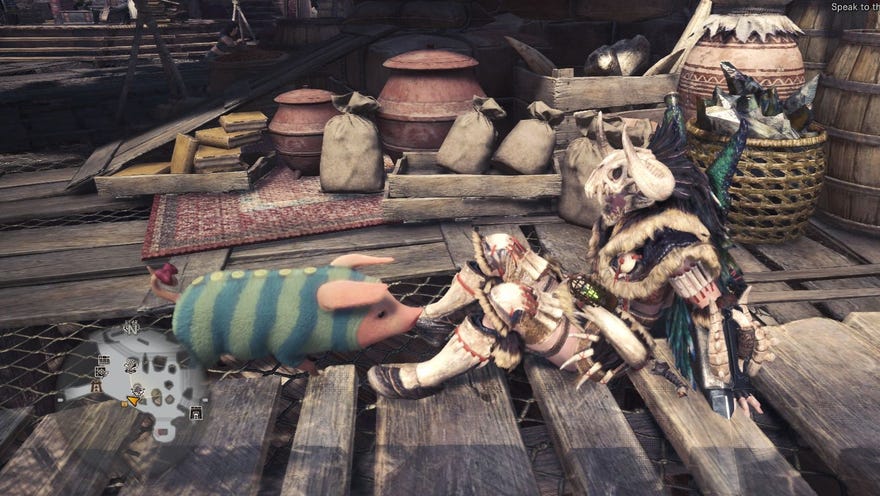 Poogie is a nice pig. An admirable hoglet. A good gruntling. He makes Monster Hunter: World a more inviting place, and I appreciate his devotion to pyjamas. You can pet Poogie and clap with joy when you visit your home base. He likes this at first but then he gets disgruntled, and pushes you away. It took me 30 hours to realise you can press a button at a precise moment in this animation to make him like you.
Read the rest of this article with an RPS Premium subscription
To view this article you'll need to have a Premium subscription. Sign up today for access to more supporter-only articles, an ad-free reading experience, free gifts, and game discounts. Your support helps us create more great writing about PC games.
See more information