PopCap Being Sold To EA For $Lots Bn?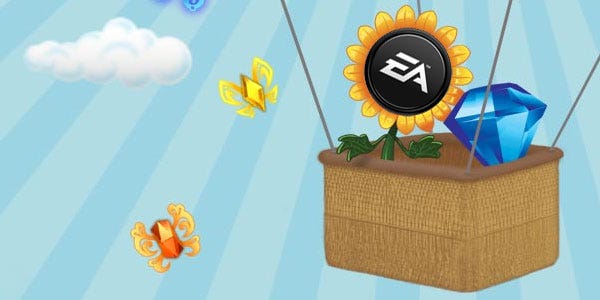 The unblinking eye of Internet-news following that is Techcrunch has reported that Electronic Arts might just currently be in the middle of a deal to be acquire PopCap for the paltry sum of $1 billion. Given that EA aren't as involved in the business of squeezing out casual or mobile games as they are in the home console and PC market, it seems like a logical move for them. But $1 billion is a sizeable chunk of EA's total market value of $1 squillion kajillion (conventional mathematics puts this figure at $7.49 billion, so EA would be offering 13% of that. Yikes).
You might be terrified of EA's influence on one of the most creative and fun studios in the casual market but this was good news for me, because it gave me the chance to question PopCap via the PR with the best name in the world, Ember Wardrop. "Per company policy, we do not comment on rumors and speculation of this nature," she said. Oh, boo.