Priceless Play - 20th October 2018
The best horrors from five years of Asylum Jam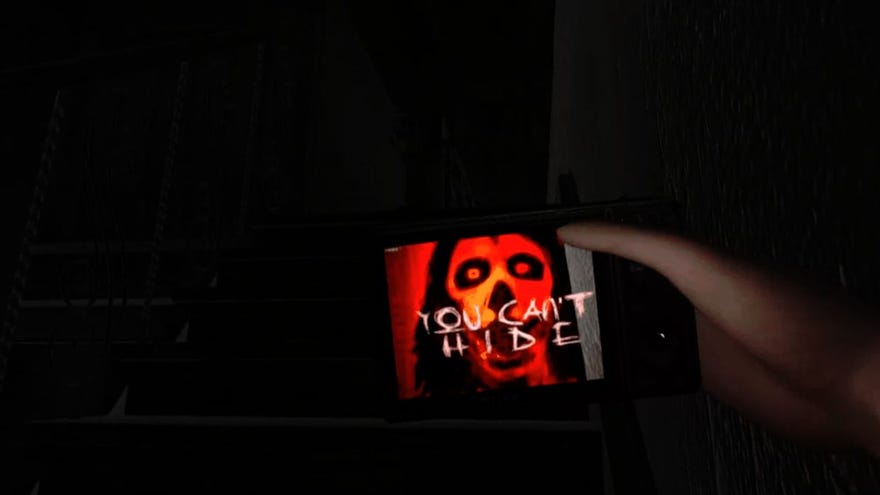 So often, it can feel like horror is preying on fears of mental illness. How many video games are set in abandoned psychiatric institutions? What about deeming antagonists "criminally," or otherwise, "insane"? Sure, I love Until Dawn, but I don't care for its takes on psychotherapy. I am put off by Outlast, despite its clever mechanics and tight design. Comstock's House in BioShock Infinite somehow made the game worse. And what's more: horror doesn't need these tropes to survive. There are plenty of spooky things to go bump in the night, and sometimes the most interesting work can come from interrogating the media we love.
Enter The Asylum Game Jam, which celebrated its fifth birthday in 2017. The organiser, Lucy Morris, is taking a break this year, but she's facilitated an impressive number of games in the meantime. The jam took place all around the world and challenged devs to make games which didn't rely on stereotypes of mental illness. Over five years that's a lot of games. I took the time to play some from each year -- and here are a few of my favourites.
2013 - Chamotea's Develop
A simple Twine game, chamotea's Develop gives off the vibe of an urban legend told late at night at your church youth group Halloween lock-in. You're hyped up on contraband Coca-Colas and snug in your polyester sleeping bag. Rosie has a flashlight held up to her face, all the lights are out, and you hear the tale of the man who was left an apartment by his mysterious grandfather. I'd love to tell you more, but that would spoil the fun -- wouldn't it?
Jumpscares? No.
One of my favourites from the list, Saving Zoey is a visual novel made with RenPy by Kaleidofish. The story follows you through a pop-up haunted house, after hours, looking for your little sister -- the titular Zoey. You must decide who to trust, where to go, and ultimately, how to keep your sister alive. There are many different endings, and -- spoiler -- I've yet to find a good one. The game manages to keep its writing fresh, its horror horrible, and I keep coming back for more. A hearty recommend.
Jumpscares? No.
2015 - Infinite Loop's Naked Eye
There are few things I love more than Fatal Frame's camera mechanic. When I played the first game as a kid, I was scared out of my pants -- and I haven't returned to the original since. I'm more of a Fatal Frame 2 sort of person. And while nothing will ever be as frightening as that original Fatal Frame experience, I am drawn to horror games with cameras in them like a moth to a flame. Asylum Game Jam's 2014 winner, Naked Eye, uses its camera to masterful effect. The ghosts of the game are only visible through the camera, and keeping your eyes tuned to the smaller picture-in-picture window makes for a claustrophobic play. There have been a few extra chapters since its initial release, and I'm sure they're all just as spooky.
Jumpscares? Yes.
It is by Halloween law that someone, somewhere, must do something Lovecraftian. The original Lovecraft was a cat-owning racist, and so I think the world is made a little better every time someone takes the reins on his Deep Ones and various runic cosmic horrors. The Devoured Dead, from Space Octopus Studios is a beautifully rendered take on the haunted mansions of those stuffy old books, and manages to tie in some clever design work with light and shadow. You are a wandering memory, trying to piece together who you once were through clues and triggers found around the house. Beware what lurks in the darkness.
Jumpscares? Light.
A group of game design students from Falmouth University, working as the development team selftitledstudios, made last year's Asylum Jam game The Final Stop. They cite the first Silent Hill as an inspiration -- which, if I've done my maths correctly, would likely have been released 5,000 years before anyone making this game was born. As it stands, the game feels a bit rough around the edges, but there remains something so soothing about tank controls.
The game takes place entirely on a double-decker bus, and you are tasked with figuring out how and why you got there as you wander about in the cold. There's even a mysterious deer to help you -- oh, and a walkthrough right in the game folder. Is there anything better than that?
Jumpscares? No.
Looking for more free games? Check out our round up of the best free PC games that you can download and play right now.