The Blue Chickens Of Proteus
Experimenting with colourscapes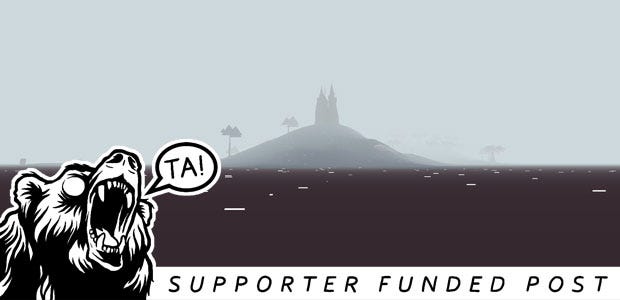 Maybe I should have picked a different subject for this week but Proteus has been on my mind still. I like the space it affords and the relaxation and wonder that it prompts. This time I was playing the mod Purgateus [official site] which transforms the landscape into a dreamy purgatory. I also fiddled with the colour palettes myself but mostly ended up with weird candy-coloured landscapes and blue chickens.
Read the rest of this article with an RPS Premium subscription
To view this article you'll need to have a Premium subscription. Sign up today for access to more supporter-only articles, an ad-free reading experience, free gifts, and game discounts. Your support helps us create more great writing about PC games.
See more information