Put CS:GO's new Panorama UI through its paces
It's in beta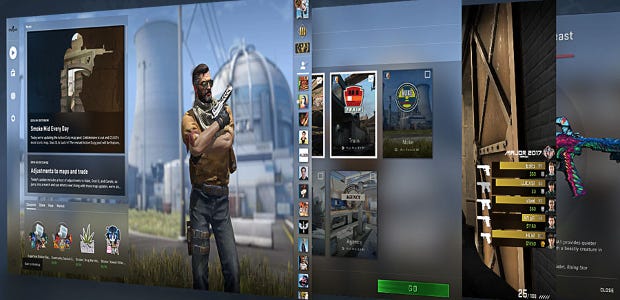 The beta for Counter-Strike: Global Offensive's shiny new UI, Panorama, is now available to players who fancy a preview. Valve is touting it as "the most substantial change to the look and feel of CS:GO since the game was released in 2012." Every part of the UI has been updated, so it might take a bit of time to get used to.
If you play Dota 2, you might be familiar with some of the changes, as it was introduced in the MOBA earlier. Valve says that everything from the main menu to the scoreboard has been changed and that "the entire experience of interacting with the game has been updated."
A bunch of preview videos have already appeared, if you want to take a look before downloading the beta. This one shows off all the changes without any commentary.
You can opt into the beta through Steam. Just right click on CS:GO, move to the betas tab in the properties menu and then select the beta from the drop down menu.
The beta's limited to 'Practice with Bots' unfortunately, but you can still team up with friends and tackle the bots together. Once that gets dull, you'll need to opt out of the beta to get back to regular matchmaking.