Rakuen: Paradise Found
Zombie free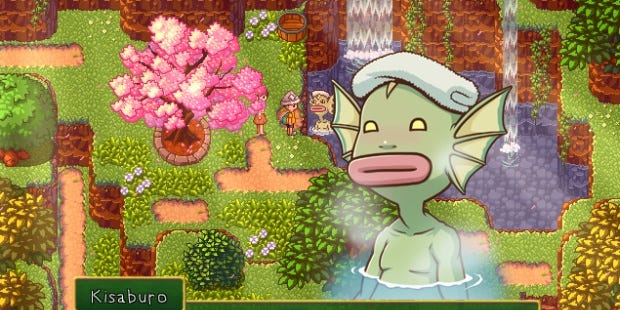 Laura Shigihara's Project Rakuen, now just Rakuen, has at last got a trailer to show. We first mentioned the combat-free RPG last year. Shigihara, brought to fame by her song for PopCap's Plants Vs. Zombies, went on to work for the developer for a while, but is now fully indie once again. Alongside regularly recording songs for her popular YouTube channel, she has contributed to a number of other games, including Kan Gao's To The Moon. And all the while has been working on Rakuen, about the fantasy world entered into by a young, hospitalised boy.
The exploration- and puzzle-led RPG is set to release at some point this year, and as you can see from the trailer, has clear influences from both To The Moon and Zelda:
And clearly it will have a soundtrack featuring Laura's music. The game's site explains,
"The hospital itself has a lot of little puzzles and mysteries that evolve throughout the course of the game, and you can gradually help improve the quality of the place as you progress. And of course, a big part of the game is uncovering the stories behind the patients in the hospital, and the secrets of the world around you."
It all looks rather lovely, really.