Rally, Rally Good News: WRC Demo Available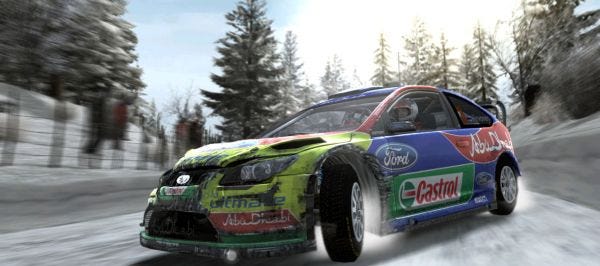 Here is a demo. It is of WRC, the official 2010 FIA World Rally Championship game. It's just shy of 1GB. There are details of what it contains below. There, now those haunting crying eyes aren't at the top of the site.
Developers Black Bean say this of the demo:
"From the dusty deserts of Jordan to the legendary fast, gravel roads of Finland, challenge yourself through this single stage mode. It's you pitted against the clock and elements. Start your engine and feel the thrill of stepping into the shoes of some of the worlds' greatest drivers, including six times World Champion Sébastien Loeb representing Citroën Total World Rally Team and the 2009 WRC runner-up and BP Ford Abu Dhabi World Rally Team driver Mikko Hirvonen."
The game is out on 8th October.