Rawbots Is Looking Ace, And For Money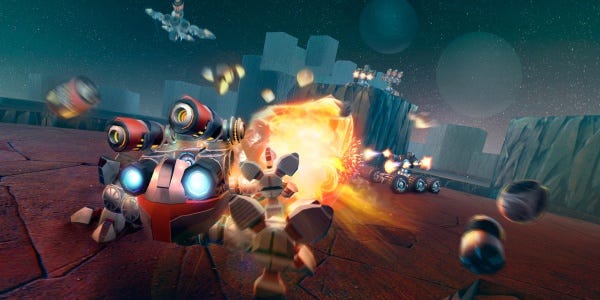 The latest footage of Rawbots impresses even more than previously. The game in which you design, build and program your own robots, and indeed the world you play in. A sandbox sandbox. It looks a combination of daunting and remarkable - and check out the hand at the end of the video below.
This time we're seeing the game accompanied by a very ambitious Kickstarter - $300k - but if the hardcore community gets behind this one it doesn't seem impossible. Unlike my chances of building anything that works:
It's worth checking out the KS page for the breakdown of exactly what the game is and how it works, especially the section on how robots are crafted. It's when you get to the Visual Programming section that my brain whirs frantically, pops a cog, and then hisses steam.
If you're already intrigued, you can buy the full game now for $30 and get into its alpha version. Although I imagine that right now they'd prefer you did that via the Kickstarter for the same price. (They might also want to consider a pledge bracket between $100 and $4000. Guys!) They tell me they've just released a new build that's made a lot of adjustments according to feedback, with a new physics engine, world building, and even new gravity. They also report that they've fixed, er, "spherical construction". Me too!