It's Like We're Wanted: Rayman Legends Coming To PC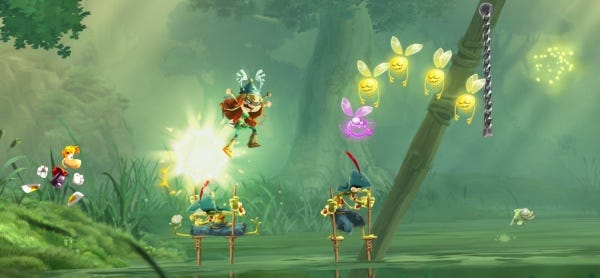 Perhaps rather predictably, Ubisoft have just announced that the follow-up to the excellent Rayman Oranges, Rayman Legends, will be coming to PC. And even better news - on the same day as all the other formats, 30th August. To celebrate there are some screenshots, which are like a trailer, but very, very slow-moving.
And slightly more helpfully, here's the game running, albeit on something altogether less important than a PC.