New tycoon game Rise Of Industry hits early access
Exploit labour for fun and profit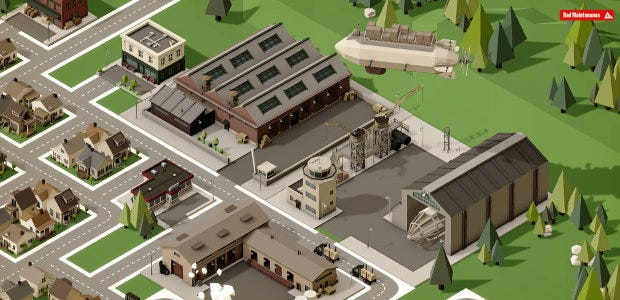 Industry! Productivity! Commerce! Construction! Development! Innovation! Bustle and business in the world of yesteryear! That's Rise Of Industry, a new tycoon 'em up about building factories, making products, running transportation networks for supply and delivery, and generally exploiting labour for fun and profit. After selling alpha access on Itch for almost a year, developers Dapper Penguin Studios are ready to bring it a wider audience, and today launched Rise Of Industry into early access on Steam and GOG.
So! It's the early 20th century and you want money. Time to become an industrial tycoon! Build factories, build the transportation network to deliver raw materials, make things, sell them, market them, trade, and on and on to grow and grow. I do like the sound of different biomes changing over time: "Lose potential oil reserves as polluted tundra melts into fields or fertile grassland wilts and dies into arid desert," the blurb says.
Right now it's only singleplayer, though multiplayer is planned for later.
Dapper Penguin plan to release Rise Of Industry in full towards the end of 2018, though of course early access plans can slip. They do have a public roadmap showing what they've added since the game's initial alpha releases in May 2017, and what they plan to add in the months to come.
Rise Of Industry is in available early access on Steam and GOG. Its regular price is £20/€23/$25, though it does have a week-long 15% launch discount right now. It's published by Kasedo Games, the digital label of Kalypso Media.