Between Even More Palms With Alice O'Connor
A visit to the botanic gardens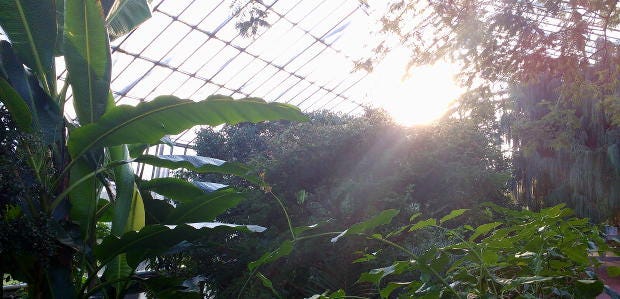 The last time Pip stuck her hand into my mouth and ripped out a fill-in featuretooth, I showed you my plants. You have seen those. I have no more plants to show you.
However, today when Pip explained John was AWOL, put her knee on my chest (she's got a ladder), and slipped on the falconry glove, between snapping at her fingers I told her that over the weekend I visited the Royal Botanic Garden Edinburgh's Glasshouses and could share some photos of their plants. She relented.
Read the rest of this article with an RPS Premium subscription
To view this article you'll need to have a Premium subscription. Sign up today for access to more supporter-only articles, an ad-free reading experience, free gifts, and game discounts. Your support helps us create more great writing about PC games.
See more information