RPS@PAX West 2022: Tour of the show floor
Take a virtual tour through PAX West 2022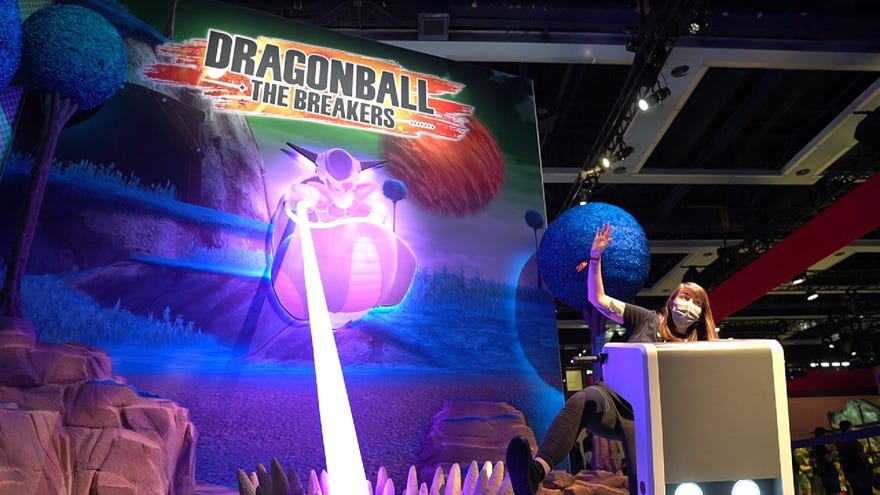 Join us for our mega tour of the PAX West show floor where we go behind the scenes of the show's hustle and bustle to bring you a little slice of PAX gaming heaven. We've been stomping around the show floor looking at all of West's greatest sights, including bonkers booths, game demos, cool cosplays, and all the different gaming areas to give you a full picture of everything there is to see at PAX.
There's a ton of stuff to see, and even after our third loop of the show floor we were always finding new things. If some of the booths look a little familiar, that's because some publishers and devs have used the same booths from PAX East for PAX West, and why not? They look pretty awesome. TinyBuild's bright orange carnival has made an epic return and so has Larian's Baldur's Gate 3 impressive fort. One of our favourite sections however has to be the PAX Rising area that highlighted a handful of indie gems that we're itching to get into sometime over the weekend.
It wasn't too busy today and many of the queues (even the longest ones) were pretty moderate considering the turn out. That's definitely going to change on the weekend, though, which is notoriously busier. Even so, there's still plenty of places for people to hang out and everything is spaced out nicely. It doesn't feel cramped at all which was a nice surprise.
We've let the show floor do most of the talking in our virtual tour, but don't worry, we've got plenty of interviews and chats lined up for the rest of the week. You can find all of our PAX West coverage by checking out our RPS@PAX tag and make sure to come back to RPS each day as we'll have plenty more videos incoming.