Claymazing: ScummVM Now Supports The Neverhood
Return to Ringworld and a few others too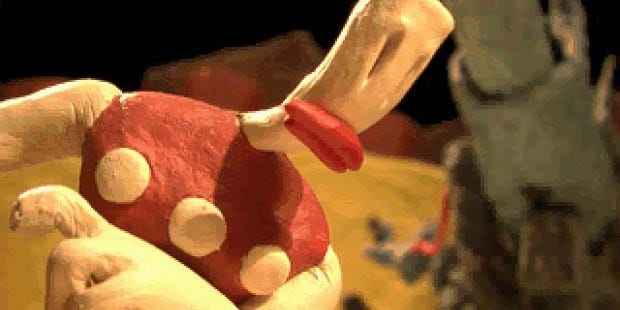 While Doug TenNapel's claymation adventure game Armikrog wriggles and writhes in its Kickstarted chrysalis, you might fancy another crack at The Neverhood, the game Armikrog is meant to be a "spiritual successor" to. "Oh but that's from far back in 1996!" you cry. "Surely it'd be far too much of a bother to get working on a modern PC?" You talk kinda funny, you know. But it's fine. ScummVM has you covered, as it can now run The Neverhood. If you can somehow find a copy of it somewhere.
The adventure game emulator's annual update arrived on Monday, also bringing support for Larry Niven 'em up Return to Ringworld, perv 'em up Voyeur, spooky mystery Mortville Manor, and the not-old Chivalry Is Not Dead.
ScummVM, if you haven't heard, is an open-source tool for playing old adventure games on modern systems. Unlike DOSBox and other operating system emulators, it emulates 2D adventure game engines, processing their data and script files. (Look, it's not the perfect technical explanation, but it works.) The project started with support for LucasArts games using the SCUMM system but now covers over 200 games, from Monkey Island and Police Quest to Dr. Seuss's ABC and Elvira: Mistress of the Dark.
ScummVM 1.7.0 is up for download in the usual place. The full changelog's over here.
I never played The Neverhood myself, but heard good things from chums. The claymation is lovely, for starters. I vaguely recall PC Gamer once offered it as a subscription bonus, and I choose Command & Conquer: Red Alert instead.