ScummVM now supports Plumbers Don't Wear Ties, Phantasmagoria, Starship Titanic
Oh, and Gabriel Knight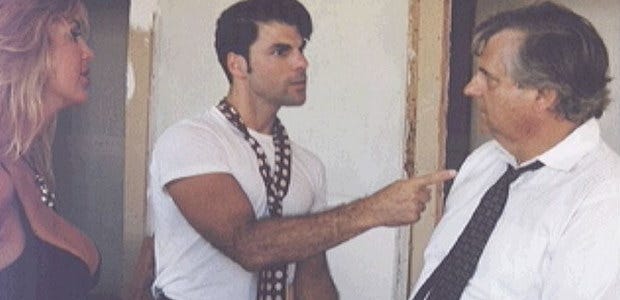 In its ongoing mission to bring old point 'n' click adventure games into an easy, stable, and cross-platform environment, the ScummVM project has launched a hefty update supporting another 23 games. This includes some real heavy hitters, slamming in such wonders as Phantasmagoria and Plumbers Don't Wear Ties. At times I've been dismissive of unpleasant and clumsily erotic 'mature' FMV games but I have warmed to them over time; they have a certain surreal charm. Oh, and I suppose you might also be interested in knowing the new version also adds support for games like Starship Titanic, Police Quest 4, and Gabriel Knight. But mostly Plumbers Don't Wear Ties.
Here's the full list of games which ScummVM added support for in Sunday's update:
Cranston Manor
Full Pipe
Gabriel Knight
Gabriel Knight 2
King's Quest VII
King's Questions
Leisure Suit Larry 6 (hi-res)
Leisure Suit Larry 7
Lighthouse
Mixed-Up Mother Goose Deluxe
Phantasmagoria
Phantasmagoria 2
Plumbers Don't Wear Ties
Police Quest 4
RAMA
Riven: The Sequel to Myst
Shivers
Space Quest 6
Starship Titanic
The Dark Crystal
Time Zone
Torin's Passage
Ulysses and the Golden Fleece
Some familiar names! And a few sound games.
The full list of games ScummVM now supports is over here. You'll need to provide your own copies of games, as ScummVM still needs their data files. GOG sell several set up to run through DOSBox, but in my experiences ScummVM has always been preferable. And this means easy support for playing these games on Android devices (and less easily on iOS).
Hit ScummVM's site to get downloading, and the ScummVM version 2.0.0 patch notes for full details on what's new.
Ta to BurningStickMan on MobyGames for snapping that Plumbers shot up top.