Self-Indulgent Birthday Minecraft Cake Post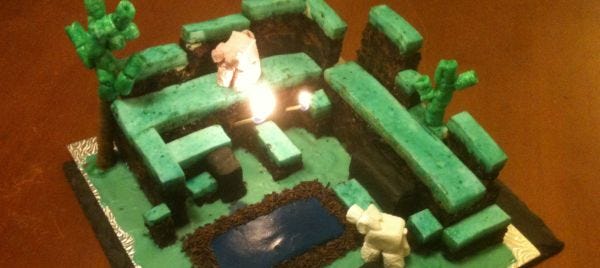 Just to say, my girlfriend is best of all the girlfriends.
But I'm also convinced that there must be other game related cakes that people have had and, ideally, photographed. So post links below, and I'll magic them into images in the comments. Thus we will win at the internet.
Unless no one does, and then I'll look stupid.
NB: The cake was designed before the announcement of the new biomes. An update to this cake will be made available from November 1st.