Shine A Light: Beacon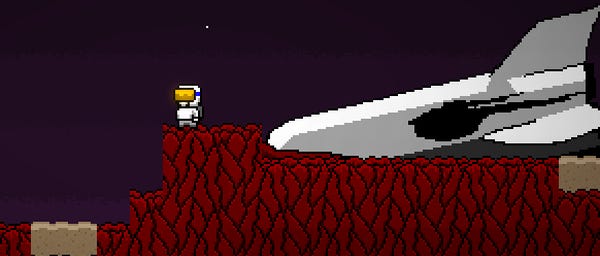 Thanks to everybody who sent this in! Beacon by indie dev randomnine (who quit his job as a paid-up developer back in November) is a 15 minute freeware game that pits you as a crashed astronaut on a miserable planet, alone and far from his home. Overall it's a lovely bit of work, with some happy platforming and a touching ending that I think might get you lot talking. Go play, then read randomnine's post-mortem of the game here. Or just listen to Shine A Light by the Stones below.

You know, this isn't even one of my favourite Rolling Stones songs. I'd actually take Shine A Light by The Constantines over this, but whatever. Are you going to play Beacon too? You should. It originally came second out of the 248 entrants to Ludum Dare 19, and since then he's tightened it up and added music.