Shot Shot: Battlefield Play4Free Announced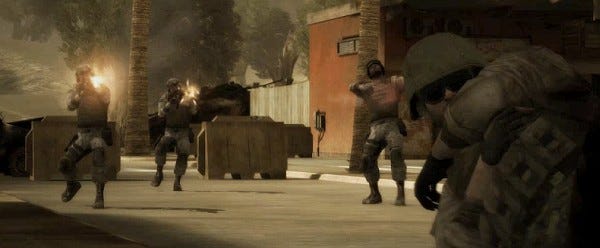 EA has announced Battlefield Play4Free, which will be released in Spring 2011 and will offer you guys Battlefield... for free! It's from the makers of Battlefield Heroes (which you can also play for free), will feature 32 player action and will combine "the most popular maps from Battlefield 2 with the familiar classes and powerful weapons of Battlefield: Bad Company™ 2."
Fighting will "earn in-game currency to spend on a massive array of devastating weapons and equipment." Are you ready for my guess? Here's my guess: You will be able to buy in-game currency with real money. Pow. A teaser trailer lies in the grubby foxhole below.

I burst out laughing at 0:10, so right now I'm just glad I wasn't watching this for the first time at a press event. Bullet: dodged.