Shovel Knight's final two expansions will release in April
Twice the fun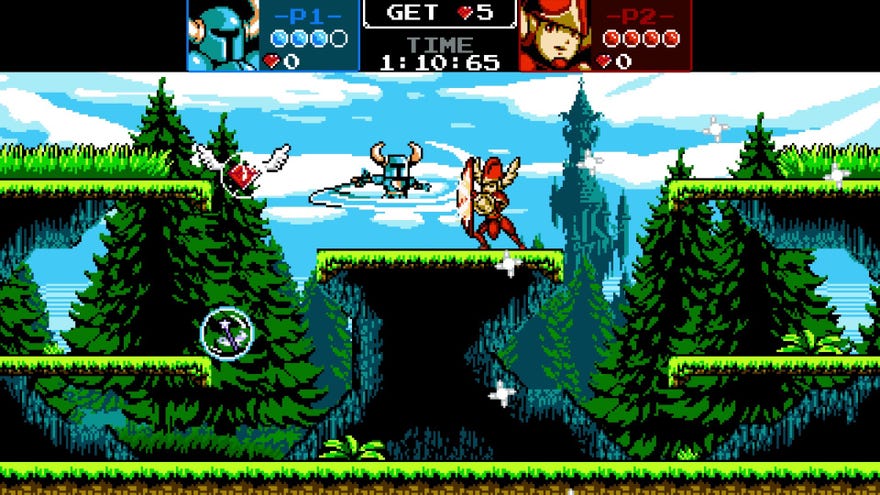 Armour-clad 2D platformer Shovel Knight will be launching a double expansion on April 9th. As well as the previously announced King Of Cards, Yacht Club Games will be releasing Shovel Knight Showdown, a local-only multiplayer party game that will come as both a free update for owners of the game and as a standalone purchase. You can watch a 10-minute gameplay demo courtesy of IGN below:
Showdown will allow you to fight it out with up to three other players as a variety of Shovel Knight characters, some of whom are playable for the first time. There will also be a story mode that takes characters on their own journeys and sees them face off against personal rivals.
It should be a familiar experience for Shovel Knight fans, with not only beloved characters but also locales, items, and mechanics making a comeback. But Yacht Club Games also promises an intuitive experience to welcome new players to the series. More information about the expansion can be found at their website.
King Of Cards, as Alice explained back when it was supposed to launch this year, follows the saga of the villainous King Knight as he bounces his way through a new thirty-course platforming feast. Fittingly for its name, it also has a card game involved, for when you've had enough of beating your foes in combat and want to take them out esoterically instead.
Once complete, the full Shovel Knight: Treasure Trove collection will cost $39.99, but if you pick it up now for £18.99/€22.99/$24.99 on Steam (or a touch more at Humble or GOG) you'll get the two expansions as free updates. King Of Cards and Showdown will be $9.99 as standalone purchases.