Six more things I love about Sekiro
Cut the carp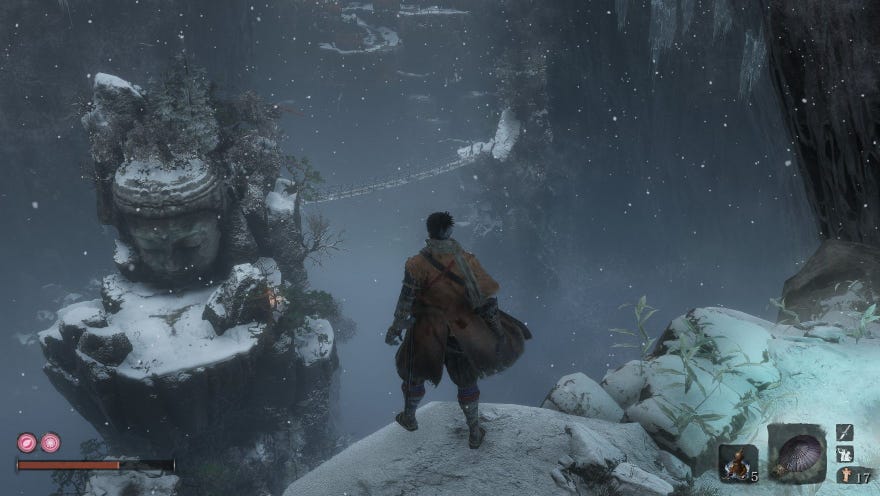 Warning: massive spoilers
Oh, so that's how it is, Matt? I say some cool things about Sekiro: Shadows Die Twice, a game which is very good, and then you come along and say some dirty, no-good, libelous things about it. I see. Well, I've got plenty more screenshots, young man. My F12 key is grimy from overuse. I will not hesitate. I will not forgive your treachery against this game. I will attack your arguments like a man falling from a kite with a sickle.
OoooooOOOOOOOOOO!
Read the rest of this article with an RPS Premium subscription
To view this article you'll need to have a Premium subscription. Sign up today for access to more supporter-only articles, an ad-free reading experience, free gifts, and game discounts. Your support helps us create more great writing about PC games.
See more information