Sniper Elite V2 Version "Specifically" For PC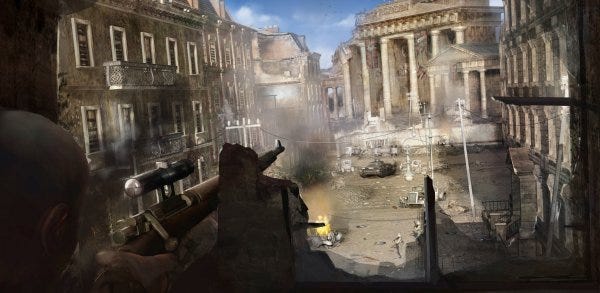 Games about shooting people in the head remain moderately popular, it seems, because Sniper Elite is back, Back! BACK! And baddies are going to get shot in all kinds of locations, but particularly in the head. Not only that, but the new game is being self-funded by Rebellion, whose bossman Jason Kingsley has said they wanted to create a PC-specific version which "will be built specifically for PC to take advantage of the more flexible and powerful hardware, with strong support directly from Rebellion." So that's good. It'll be coming out on Steam, and possibly retail at some point. Assuming the shops are not on fire, I suppose.
505 Games, who have taken on the console version of the game, have celebrated its existence by releasing a grisly cinematic trailer, entitled "One Bullet Can Change History", which features a cut-away sequence of a Nazi's head, showing the bullet going through his spine and the base of his skull. Mmm! Lovely.