So... League Of Legends Is Popular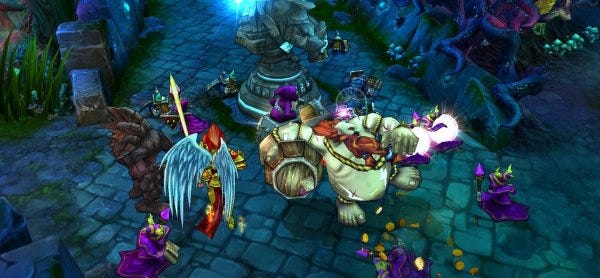 The free to play world, if one can call it a world, has a bunch of success stories, some of them tall, some of them short. The tale that seems to cause them all to pale, however, is the success of League Of Legends. The hero-based multiplayer battle arena game's developers, Riot Games, have just announced a doubling of their active player based in just four months. That's up to eleven million active players, with total registrants at thirty two million, which is getting up to Steam sort of numbers. You have to consider that when things get this popular, and are free, a number of people are going to be dipping in to see what all the fuss is about, deciding it's not for them, and leaving again. Nevertheless these figures are not to be sneezed at, especially when League Of Legends is fairly hardcore in the scheme of things.
Anyway, Riot did a lovely (but info-lite) infographic so that you can see what 32 million registered players means. What it means is that the prize money for season two of the game is five million dollars. And I should imagine that's a drop in the ocean against what Riot are bringing home. Mmm, cashy.