So Mothhead Is A Weird Thing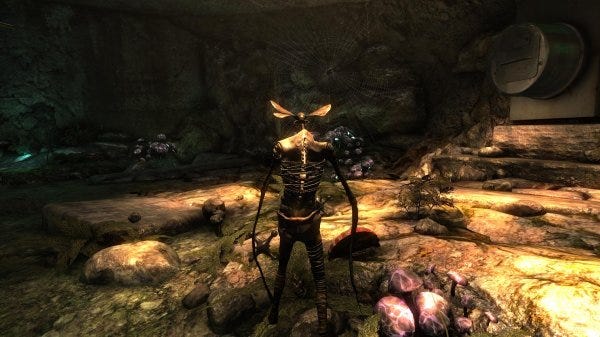 Mothhead - which is currently being used to showcase Unity as a game dev tool - is being described as an "interactive art demo" rather than a game, but it certainly has some mild gamelike ingredients. You have to solve a puzzle from get from one environment to the next, and... well, that's pretty much all there is to it. It's apparently some kind of art installation designed to demo both the Unity platform, and the art of "legendary sculptor and concept artist" Peter Konig. Konig is dark and awesome, which means Mothhead a strange little world, populated by weird little creatures, one of which is a kind of glowing corpse with a moth for a head. You begin as moth, and, once connected to the rest if you, the titular Mothhead is what you control as you shamble around the extremely pretty environments.
It's only a tiny husk of a thing, but it's a small download might interest some of you.