Spore Creature Creator Leaked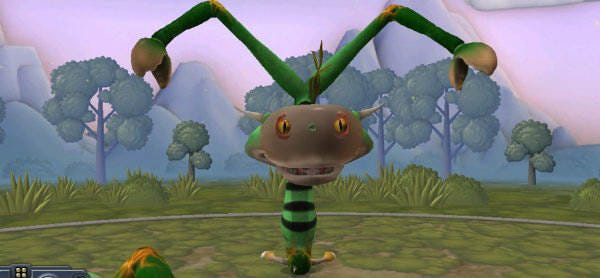 My first Spore child, made before I realised how to actually scale creatures' flesh. Anyway - as the title will have strongly hinted - the Spore Creature creator is online. Apparently it appeared on EA's site briefly before being taken down (There's a placeholder file there now), but people have nabbed it and it's available on major torrent sites. Such as this one. First impressions? Even with only a quarter of the complete Spore content, it's an incredible piece of software. More of my first creatures beneath the cut...

Oh - and the immaturity is kicking off gloriously. We applaud things like this, found in QT3's Spore thread...

Bless.
Oh - everyone feel free to link videos and images of your Spore-creatures in the thread. Let's see what's out there.