Stadia-exclusive horror Gylt is finally coming to Steam
Tequila Works previously made Rime and The Sexy Brutale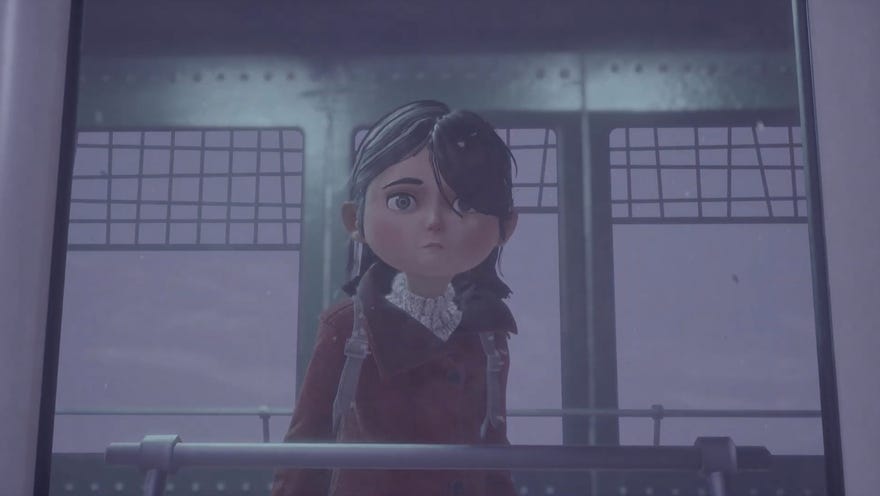 When Google announced they were shutting down their streaming service Stadia, a bunch of exclusive games began to jump ship to other platforms. Tequila Works - the studio behind Rime and The Sexy Brutale - have now announced that their Stadia-exclusive adventure Gylt is heading to Steam and consoles on July 6th, 2023.
Gylt casts you in the role of Sally, a little girl who lives in an old mining town. When her younger cousin mysteriously goes missing, Sally takes it upon herself to lead the search. The only problem is that she's soon pulled into a shadowy alternate version of her own world where her fears manifest into creepy creatures: smiling mannequins and other gooey things, most of which represent her childhood experience with bullying.
The rest of the horror-adjacent adventure is split between puzzles, and choosing between combat or stealth. Channelling one part of Alan Wake, combat has you aim your flashlight at enemies to burn through their shadow-fuelled armour. Or you could plunge the torch right into beasts' backs for a quick stealth kill. Or you can maybe use that flashlight for - you know - illuminating dark spaces and whatnot. In true survival horror fashion, though, your flashlight will soon run out of batteries, forcing you to run, hide, and crawl back into the light.
I've admittedly not tried the game, but I'm looking to trying its creepy-sweet cartoon world when Gylt comes to consoles and Steam on July 6th.
Tequila Works' last few games have been quite good too. The stunningly lit island of Rime is one of the best non-violent games around. And the time-looping mysteries of The Sexy Brutale was one of Edwin Evans-Thirlwell's favourite games from that year.