Start A Tab: Minecraft Acid Trip Mod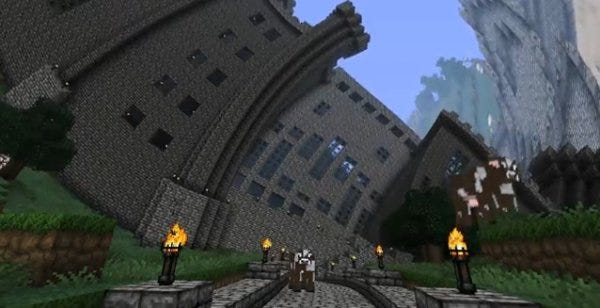 Any mod with the stipulation "WARNING: May make you puke" has got to be worth posting, right? Right. Get ready to see something pretty amazing. Thanks to RPS reader Ross "Big Bangus" Angus for the tip.

The image above and the phenomenal video you can watch below aren't really the result of a mod, but rather what happens if you combine both this GLSL Shaders mod with this custom shader, which you install by- quoting the video's creator directly here- "copying it to a txt file then rename the txt to "base.vsh", then making sure to backup your existing base.vsh, dragging it into the shaders folder located inside your minecraft.jar (once the GLSL shaders mod is installed of course)".
Anyway, enough chatter. Take a look for yourself.