Steam Age: New Age of Empires 2 Expansion Released
Age of Empires 2 expands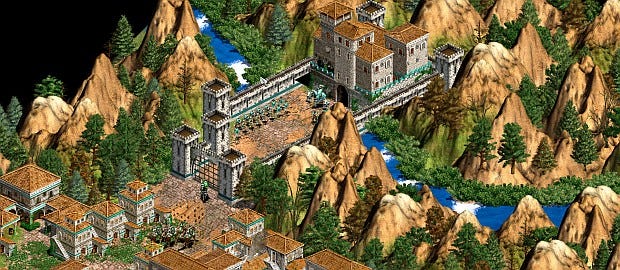 Alright, I take it all back. Maybe Microsoft really are going to deliver more PC games. Though this is an odd place to start.
Available to buy from Steam as of yesterday, Age of Empires 2: The Forgotten is the first Age of Empires 2 expansion in 14 years.

Based on a mod called Forgotten Empires, which was released last year, The Forgotten HD is a mixture of new content and modernization. New content like five new civilizations, game modes called Treaty and Capture the Relic, and four new campaigns, including one based on the Fall of Rome and another based on... Dracula.
This isn't a trick, by the way. I checked.
The modernization parts include a 'Ludicrous' map size four times larger than any previous possible map, the population limit raised to 1000, AI which no longer relies on resource cheats to provide a decent challenge, Steam Workshop support and Twitch.tv integration. There's a more detailed list of additions on the Steam page.
The expansion is DLC for Age of Empires 2 HD, which was released on Steam earlier this year.