Steam Charts: Entirely Original Edition
Monstrous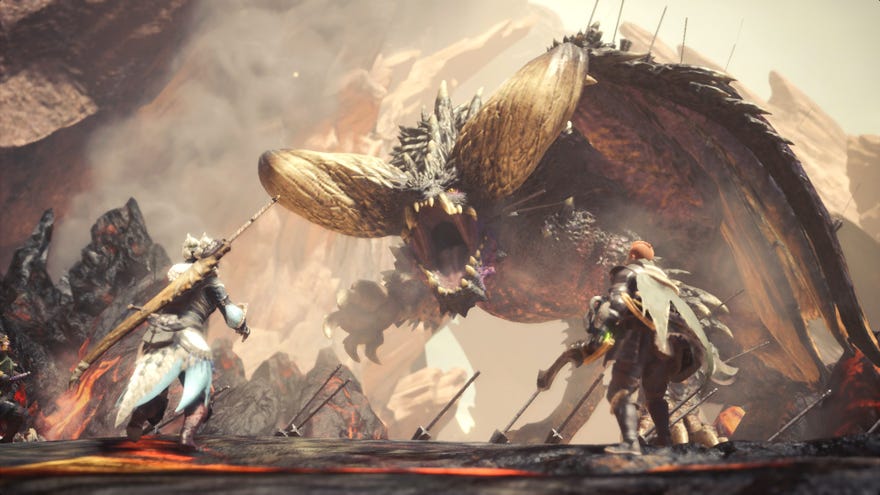 OK! OK! Look, thank you, yes, yes, I know, thank you. Yes, it's very exciting that I'm here with this week's Steam Charts, but come on, please, sit down now, that's really enough. Oh, come on, all of you, you're lovely, but it's only little me. Goodness gracious!

While it'd have been especially lovely if this were somehow the original 1993 version of Doom finding its way back into the charts, it is in fact the slightly less exciting return of 2016's bellowed reboot, DOOM.
Halving its £15 to £7.49 over the weekend did the trick here, which I think perhaps lends more credence to the notion that one doesn't have to gross an enormous amount to find one's way into the top end of these here charts. And it's definitely worth noting that this halfpriceness extends across the Doomiverse, so you can pick up the original, in its Ultimate Doom form, for just £2 for the next day and a half. Someone should probably tell Valve what a "weekend" is, but not until after we've all bought cheap Dooms.
I confess I cannot fathom the appeal of busywork games. I'm stressed enough as it is, without using my leisure time to deliberately involve myself in stressful gaming. I'd like to play a game where you get to make a meal at your own pace, and if you fancy eating the ingredients as you go along, that's encouraged with rewards and achievements. "Hey, you eventually made a cheese sandwich! 10,000 points!"
However, Overcooked 2 is apparently very good for those with the need for extra panic in their lives. You can see Matthew and Katharine playing it above, and read why Jay loves it so much here.
What's Another Thing You Could Buy Instead Of GTA V Again?
This Hulk money box where Hulk's core distinguishing feature, greenness, is mysteriously absent
A really quite epic sale is why we're seeing this most oddly macabre of shooters, dropping from its outrageous £40 to a ludicrously cheap £6. Only a few hours left to grab it at this price.
Alec found it to be a fairly standard action shooter, with a slightly sinister edge from its arcade approach to something like WW2.
I really thought this update was going to bring me all the way back in. I was loving it again, going from planet to planet, making cash, buying ships, improving my ray gun, avoiding building things, and thought I was absorbed. But then the clutter.
There's just so much clutter, like exploring through the remains of a gaming scrapyard, so many old ideas rusting away amongst the new ones, the whole thing feeling overwhelmingly busy, and yet so superficial. For me, NMS still does one thing wonderfully: just letting me fly to new planets to look at new silly creatures. But beyond that, I think its grip on me has entirely loosened. Not so on the charts, it seems, of course.
This week's music is from Jon Hopkins. I've very likely included him before, because he's so bloody wonderful, so who could complain? Here's all ten minutes of Immunity.
It's all very well and good that this is proving so popular on PC after its console debut at the beginning of the year, but once again we've seen another terrible slump in monster numbers after the release, as the game encourages people to pursue the gruesome actions in real life.
Anecdotally I've seen far fewer monsters under my son's bed in the last week, and I'm hearing the same from many others. But don't take it from me, take a look at this graph from the Science Cabinet:
When will people finally take notice of this?
The Steam Charts are compiled via Steam's internal charts of the highest grossing games on Steam over the previous week.