Steam Charts: Pre-Congeal Edition
So much hot air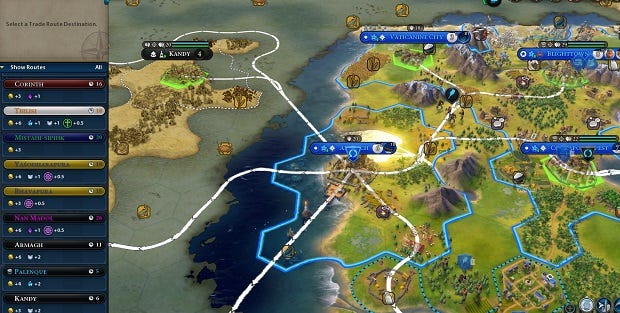 As the charting games on Steam once more congeal into a single amorphous lump, quickly dive in to catch the last appearance of Subnautica, and probably Slay The Spire too. Next week it'll just be GTA: Counter-Strike - Witcher Battlegrounds.
I knew I'd break the spell of Subnautica by finishing the story. There's still so much for me to discovery in that watery acre of planet, but after weeks of being utterly bewitched, I made the narrative mistake of escape. It's so hard to go back once you've achieved a key aim.
But goodness me, if you haven't played Subnautica yet, you're missing out on what manages to be one of the best games of 2018 before the year has barely started.
My problem is I can never remember the difference, and keep slaying the steeple.
See, there's a joke that sounds like it works. That whole "church with a spire"/"church with a steeple" thing. But it turns out that's nonsense! Steeples are the structure on which a spire stands. It's "church with a tower/church with a steeple" on OS maps, you see. (Yes, Brian, we know YOU already knew that.)
Also, please stop slaying spires as it will affect my mobile signal.
A big half price drop in the little Steam sale seems to have propelled this back into the charts, after its extraordinary success this January.
I said I'd find out why, and so I did, speaking to the game's developer Tomas Sakalauskas. It seems a combination of popularity in China, a good deal of luck, and an inclusion in a Humble Bundle. And the success seems to continue for this one-man team and his two year old game.
Being an investigative journalist of the highest calibre, I decided to translate the full given name for this game on Steam. It translates to: DYNASTY WARRIORS 9 Dynasty Warriors 8. For a series criticised for always being far too repetitive, that's a little on the nose.
After much complaints about the lack of differences between 7 and 8, 9 elaborated itself with a legally required open world and new combat system. It is currently sporting an "Overwhelmingly negative" review rating on Steam, seemingly for being, er, far too similar to previous games, only with a more annoying combat system.
Of course, the interesting thing about CSGO charting every week issszzzzzzzzzzzzzzzzz.
Following trends, the latest installment of Sid Meier's legendary series has gone open world.
I'm very tired.
Adam has concerns about it.
Phew, after a week out of the charts to let The Witcher 3 have another turn, GTAV is back. So once more we can ask:
What's Another Thing You Could Buy Instead Of GTA V Again?
This Plusheenicorn adult sleep suit.
Released to a quiet reception, this uncontroversial little indie project has managed to pick up both the second and third spots on the charts today.
If we can say anything about it, it's bringing all of gaming together into one harmonious group, and there's absolutely no need to leave 387 comments about it below this article.
Mono remains the best live gig I've ever been to. At the Bristol Fleece, the three piece band created more sound than exists in the world. It was mind-shattering and extraordinary. Here's a track they performed that night, except here with an entire orchestra.
The Steam Charts are compiled via Steam's internal charts of the highest grossing games on Steam over the previous week.