Steam Charts: The Other Alice Edition
Chartist rebellion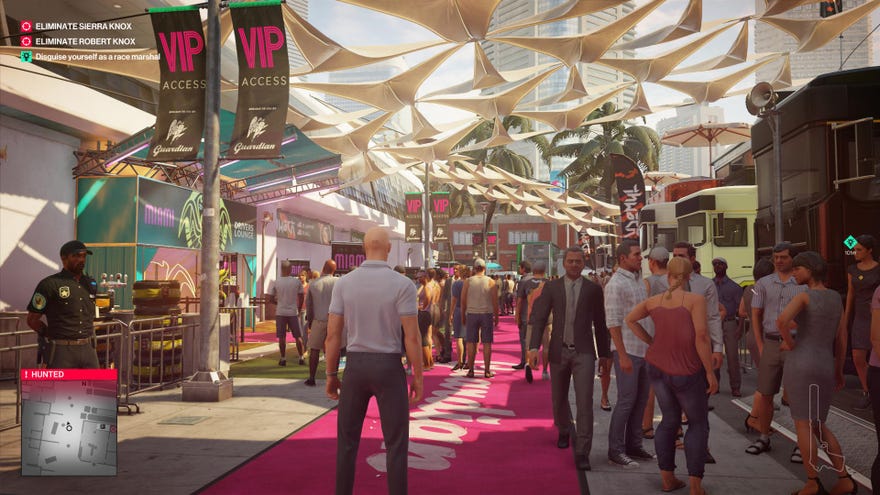 Hello! This week John is doing a super secret special mission (playing a video game) so I, one of the other Alices, have taken over the Steam Charts. I am afraid that I do not put as much time as John into constructing elegant jokes that are several layers deep, though, which means you might even be able to tell which games are charting. I understand if this is a huge disappointment.
There are, however, some interesting shake-ups this week, if you've been following the Steam charts for a while. There are a couple of games that had their DLC charting last week without the main game, whilst the reverse is true this week. What does it all mean? I do not know. Consumer data is a mystery to me. Stop pre-ordering things.

When I was a kid I found it really difficult to remember which was which between Warhammer and Warcraft. They both had WAR in the title and involved my big brother telling small teams of monsters what to do (see also: The Beatles and The Eagles, both bands with sort of animal-y names that grownups around me thought were good). This game is two different kinds of war smashed together for EVEN MORE WAR. Its new DLC about vampires came out recently and charted last week.
9. Ark: Survival Evolved Season Pass

This isn't even a game, this is pre-buying all the extra bits of game that may or may not have happened yet! This shouldn't be counted in the charts Valve, you absolute bunch of mad lads.

Food £200
Data £150
Rent £800
Lionel Messi £85 million
Utility £150
someone who is good at the economy please help me budget this. my football club is dying

Artifact is Valve's play at a trading card game, and it's hit mid-point in the charts even though it's not even out yet. It says on the Steam store page that Artifact offers "the deepest gameplay" ever seen in a trading card game, but that doesn't make sense because cards are very thin.

Another pre-order! What are you like? I hope this one comes with an actual combine harvester. My younger brother plays loads of Farming Simulator despite the fact that he spends a lot of the year working on an actual farm doing actual harvesting, which is probably a ringing endorsement.

Ark just got a new DLC with even more dinosaurs, accounting for its high charting. Frankly I don't see why buying Ark is any better than putting Jurassic Park sequel The Lost World on repeat and watching Pete Postlethwaite kidnap a t-rex and Jeff Goldblum do whatever it is Jeff Goldblum does. (Jeff Goldblum just released a jazz piano album and it's reviewing well, and I'm not sure if it's because it's actually good or because everyone is charmed by Jeff Goldblum).

The fancy Gold Edition is the one at eighth; Standard is third because not as many of us are carelessly rich and play our Gold Edition games whilst drinking from gold glasses and eating not-from-frozen meals on gold plates with gold cutlery. Anyway, I'm pleased it's doing well because it's what Barry Chuckle would have wanted.


Holy Fury is a DLC for Crusader Kings II. I believe it features the Pope. More importantly, however, it is this DLC that allows you to replace all the humans in the game with talking animals, making it probably the most important DLC Crusader Kings II will ever have.
At least I didn't have to look up something that's the same price as GTAV. I think tradition dictates I have to put a song in here, don't I? This is explicitly political rapcore group Fever 333 and their song Made in America (featuring some rude words).

The Steam Charts are compiled via Steam's internal charts of the highest grossing games on Steam over the previous week.