Steam's Holiday Sale Has Started Already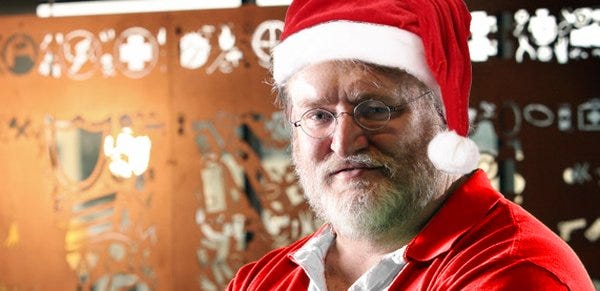 Yes, that's right. It's that time of year again. If you've been a good girl or boy, then Santa Gabe will slip down your chimney and deposit some really rather decent prices for PC games. The Steam Holiday Sale has begun, with the usual shennanigans of voting for deals, daily offers, flash sales, and astonishingly cheap publisher packs.
Mirror's Edge for £3.24, Arkham City for £4.99, every Valve game in one pack for an utterly mad £25... You know the deal.
And an odd Easter Egg in there - for utterly bemusing reasons we've still not been told, the entirely finished, already in multiple languages Scribblenauts Unlimited, is at 33% off with an EU release date of the 15th February next year. Bonkers.