Step Right Up: Dungeonland Beta Signups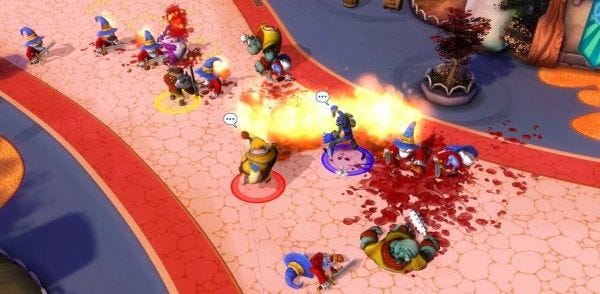 Unlike intrepid magely adventurer Craig Pearson, I haven't played Dungeonland but when Paradox publish a fantasy-themed game in which players co-operate and die pathetically and hilariously, I reserve the right to compare that game to Magicka. Of course, I also reserve the right to say it doesn't actually sound all that similar to that particular four-player farce, with an emphasis on unique class abilities rather than confused sorcericide. Beta signups for the theme park themed ARPG are now open. A random selection of applicants will receive access and signups close on December 1st. You can also watch a video below. It's not new or anything like that, I just thought someone might have missed it.
Does this seem like something you'd like to partake in? Sign up now.