Stick Together, Fall Apart: Ibb And Obb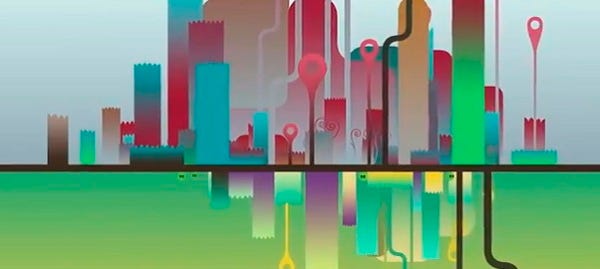 Fun fact: ibb and obb shouldn't be capitalised, as per The Well of Lost Plots from which their names are taken. They are capitalised in my headline though, but so is everything else. Such is the way of the Style Guide (must also be capitalised) that guides my hand. Now that I think about it, that wasn't very 'fun' at all, so here's a new trailer for ibb and obb instead, which shows the gravity-bending cooperative platformer in action.
Now that was fun, or at least I thought so. The visuals are simple and clean but quite unique looking, which is a good thing considering how many indie platformers are out there. Sometimes I hear them scratching at my door at night, whining and snarling, their limited palette lo-fi throats crunching and compacting the sounds into what I can most succinctly describe as the noise of a thousand Commodore 64s playing chiptune versions of Chopin's funeral march as they melt on a bonfire.
ibb and obb isn't like them. It's colourful and jaunty, and I can play it with a friend rather than alone, so it's a sociable little fellow as well. It wouldn't clamour at my door, craving flesh and attention.
Let's just see when it comes out..."ibb and obb is a cooperative game for two that will launch Q2 2012 on Playstation Network and some months later on PC". Oh, ibb and obb, just when things were so good between us. Back out with the others, in the cold, you cur. Maybe I'll be waiting when you come back. Maybe.