Storm Troopers: Elements Of War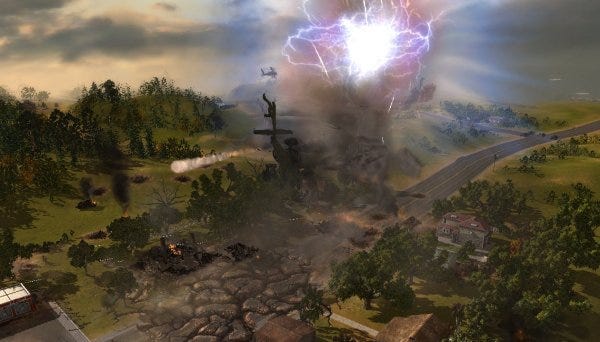 Kalypso send word of their new project being developed by Lesta Studios, a weather and terrain-based strategy game called Elements Of War. Here's what they say: "a real time strategy game unlike any other – where armies manipulate the forces of nature to rain down destruction on their foes or gain a tactical advantage by transforming the battlefield with hurricanes, tornadoes and earthquakes." Sounds like someone's been reading the weaponised landscapes section of the BLDGBLOG book... Three factions will apparently fight it out to control the world by manipulating the weather and tectonic forces, a process which looks like it might entail familiar tanks and helicopters and stuff backed up by meteorological special powers.
The game is out in February 2011.