Strategic Syndicates: Net Gain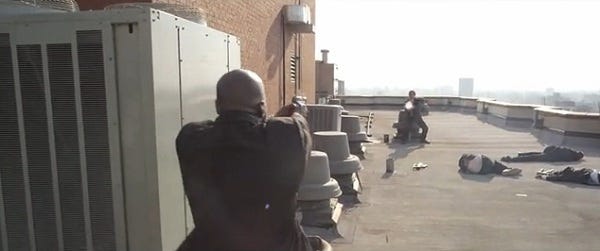 Cyberpunk is back, folks, even though I'm not entirely sure it ever went away. I'm not talking about Google attaching spectacles to your neural cortex and uploading your dreams to Youtube, I'm talking about the return of Shadowrun, Deus Ex and, of course, Cyberpunk 2077. Like an Englishman who is too lazy to make a proper meal on a Sunday afternoon, games have got chips on the brain. Net Gain, currently on Kickstarter, could stand tall in that proud company. It's Uplink but you're the corporation. It's Covert Action with more complex strategies. Oh yes.
Level Zero are hoping to have a playable prototype ready in a few months, so for now all we have to go on is the concept and the huge amount of detail on the Kickstarter page. It's a superb concept though.
In Net Gain, the player takes on the role of a corporate broker, hired by a powerful conglomerate to sabotage their competitors by any means. You're in charge of investigating targets, planning missions, assembling teams, and leading the operation to success. All in a world that's rapidly changing every day…
Net Gain promises to be both cyberpunk simulation and high-strategy game. Of course, we won't know how well it works until the prototype and full game are with us, but I'm willing to be at least a little excited by the prospect.
The Kickstarter campaign has started well, raising over $12,000 of its $16,000 total with more than three weeks left on the clock. Twenty dollars is the minimum pledge for a copy of the game, which includes access to the prototype as soon as it is released.
I can't mention Covert Action without expressing regret that there hasn't already been an updated version and also recognising that it has the worst boxart in the history of the universe. Do you know of worse boxart? I cannot believe that you do.