Strong Presidents, Strong Gamers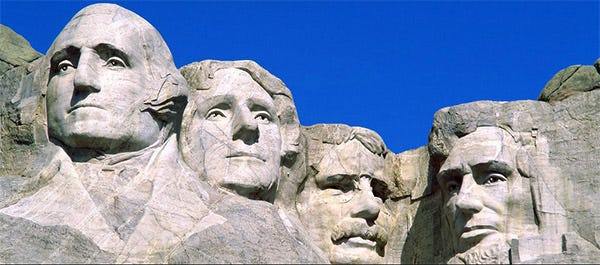 President Obama wants fathers to encourage their children to "turn off the video games and pick up a book." Books are good, but games are also good. So we want presidents to play more games. (As well as reading books and ending poverty and promoting equality and stopping terrorism and that sort of thing, obviously).

Good afternoon,
I grew up without a President around. I was lucky enough to be raised by a wonderful 90Mhz Gateway who, like so many heroic computers, never allowed my President's absence to be an excuse for me to slack off or not always do my best at Quake. But I often wonder what it would have been like if my President had a greater presence in my gaming life.
So as a gamer of 15 years, I've tried hard to be a good player. I haven't always been perfect – there have been times when work kept me away from my games, and my clan suffered as a result.
I know many other gamers face similar challenges. Whether you're a FPS player returning from deployment or a Farmville farmer doing his best to make ends meet for his family in a tough economy, being a gamer isn't easy.
That's why RPS is kicking off the Year of Strong Presidents, Strong Gamers. We're joining PCs across the country to do something about President absence. And we're taking steps to offer men who want to be good Presidents but are facing challenges in their lives a little extra support, while partnering with businesses to offer fun opportunities for Presidents to spend time with their gaming citizens. For example, we have invited Barack Obama to come and play a game of Starcraft II. Sadly, he is busy. His daughters have soccer practice, or something.
We know that every President has a personal responsibility to do right by their people – to encourage them to turn off Fox News and pick up a keyboard; to teach them the difference between Mojang and Activision; to show them through our own example the value in treating one another as we wish to be treated. And most of all, to play an active and engaging role-playing game.
But all of us have a stake in forging stronger bonds between Presidents and their country's gamers. All of us can support those who are willing to step up and be President-figures to those children growing up without a sufficiently speedy internet connection. And that's what the Year of Strong Presidents, Strong Gamers is all about.
So I hope the Presidents out there will take advantage of some of the opportunities Strong Presidents, Strong Gamers will offer. It's one way of saying thank you to those who are doing the most important job of all: running the country (In Democracy 2).
Happy President's Day.
Sincerely,
Brendy Caldwell