Summer Gunnings: Brink Out May 20th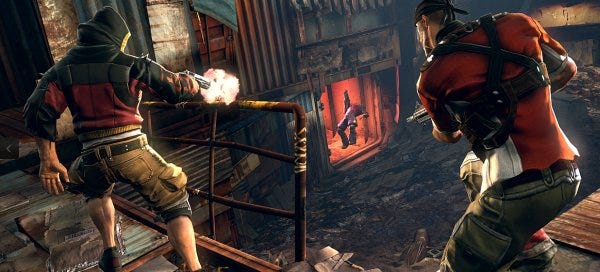 News, hot news from VG247! Bethesda's announced release dates both for Brink and co-op adventurous dungeon adventure Hunted: The Demon's Forge. Americafolk will be getting Brink on May 17th, us Euroguys will receive it three days later on May 20th, and Hunted will be landing at the beginning of June.
On the one hand, this means we'll be playing Brink in less than four months! On the other, four months is a long time. A lot could happen in four months. Your PC might get a wasp nest in it. On the subject of Brink, if you haven't read my impressions piece you might want to. This is a game worth worrying about wasp nests for.