London, Arise! Sunless Sea Is Released This Friday
250,000 wonderful words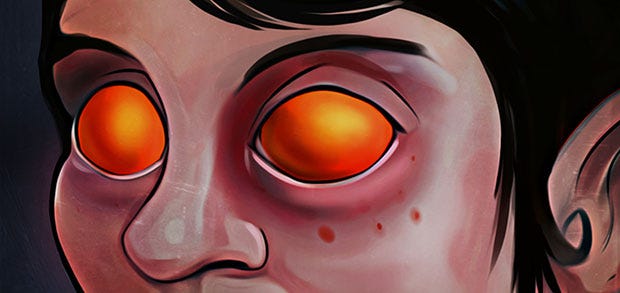 After a year drifting through the sinister oceans of Early Access, Failbetter's wonderful Sunless Sea [official site] is released this Friday. Full steam ahead, Mr. Boatswain, full steam ahead. It's a game of steampunk and Lovecraft, sailing and survival, roleplaying and pint-sized naval combat, wonderful words and terrifying faces. It was one of 2014's best games as far as Adam and I were concerned, and all being well we'll be saying the same thing by the end of this year. I looked in on it a couple of weeks ago and all seemed well on course. We shall see, though: a question mark still hangs over the long game. While we all wring hands nervously, let's enjoy the splendid typography and apocalyptic drum soundtrack of its launch trailer.

I spy some new particle effects, some beasties I'm yet to encounter, and a wise attempt to convey Sunless Sea's appeal in words and musical atmosphere rather than with inappropriate cinematics. Everything seems to be in order.
All being well we'll have some manner of review to coincide with the game's full release this Friday, February 6th. Don't think we've finished arguing over who it'll be though. I might abandoned all our staff at sea, and whoever eats everyone else first gets the review.