Super-Duper Breakout: Caromble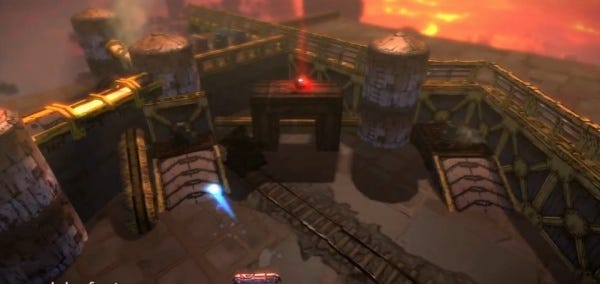 Certainly the phrase "a modern Breakout" is one that appears far too often in the world of indie games. Generally it means the bat-n-ball game has ridiculous amounts of volumetric lighting, and none of the art of panache of an Arkanoid. But Caromble looks like it's taking the "modern" part much more seriously. While seemingly true to the core concept of a sliding barrier-bat and a destructive bouncing ball, there's definitely a lot more going on in this one.
The developers, Crimson Owl Studios, only work on the game on Fridays, doing boring grown up jobs the rest of the week. Obviously the game is in 3D, but it also brings in elements of a side-scroller, and action gaming.
More recently they've created a completely pointless "teaser", that I guess shows the game's physics, but not the game itself in any useful fashion:
Silly billies. Also, I do wonder if they might want to reconsider making the entire game brown.
They're aiming to release the game on Windows, Mac and Linux this Summer, and of course it's currently on Greenlight.