Survive home-schooling with these free Minecraft lessons
Lesson blocks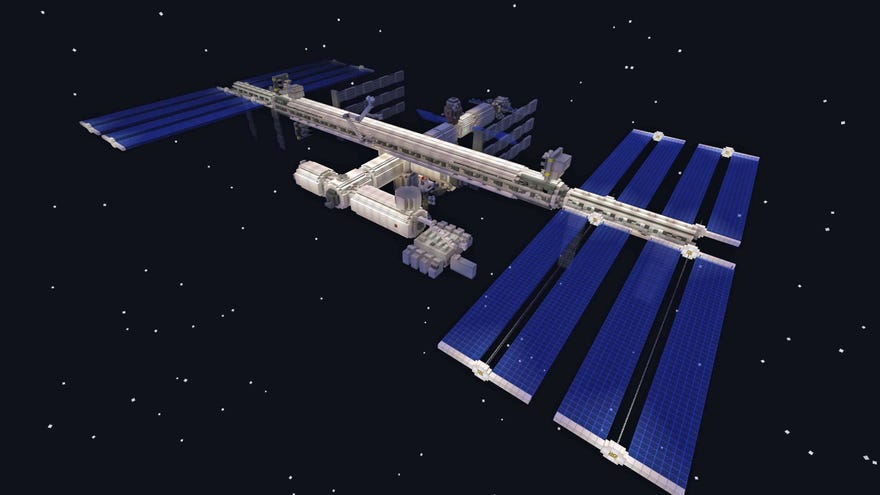 If you're looking for something to keep your children occupied while school's out, Microsoft are here to lend a hand. They've made a bunch of lessons from Minecraft's Education Edition available for free, including a tour of the International Space Station, marine biologist roleplay, and the promisingly-titled: "Bees!".
Microsoft have also made the full version of the Education Edition free for all learners and teachers with access to Office 365 Education.
Here is some advice about home-schooling, from professionals who all stress the importance of keeping things creative and fun. Enter: Minecraft.
Microsoft have pulled out ten "educational worlds" from the Education Edition, and made them free for everyone with the Minecraft Bedrock edition. Some of those have been cooked up by Microsoft themselves, while others come courtesy of outside creators. As detailed in Microsoft's blog post:
"Thanks to creators Everbloom, Jigarbov, Lifeboat, Razzleberries, The World Foundry, Blockworks, and Imagiverse you can explore renewable energy, marine biology, Greek history, and more! The worlds include lesson plans like creative writing activities, build challenges, and tricky puzzles."
I imagine their educational value will vary widely, but part of the point is to keep kids occupied while they're trapped indoors. I like the idea of fixing a town while learning about energy and power systems, for instance, or tinkering with fractals. Marine biologist roleplay has already attracted Nate's attention. You can find the full collection here.
The lessons are free to download until June 30th. If you're interested in the more structured lessons and entire courses found in the full Education Edition, you can check if you're eligible here.
Pro tip: Minecraft is also good for graduation ceremonies.