Devilish Hand: Tales Of Berseria Coming Our Way
Hey, we're kinda caught up!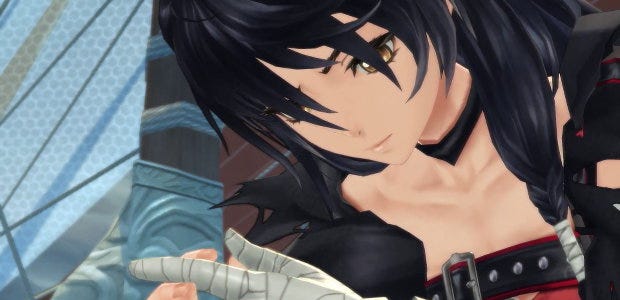 Like a little J in your RPG? Smile: Bandai Namco today announced that Tales of Berseria [official site], the next game in their long-running 'Tales of' series, will indeed be coming westward. And yep, it will be on PC too. Bandai Namco have been pretty good with bringing the series our way. They released the recent Tales of Zestiria on the same day as its PlayStation 4 version, and are going back to bring older games like Tales of Symphonia over too. Trailer below!
I hear some good things about Tales but haven't got around to having a bash myself so, er, I'll turn you over to Bamco for a plot summary:
"In Tales of Berseria players embark on a journey as they assume the role of Velvet, a young woman whose once gentle nature has been replaced and overcome with a festering anger and hatred after a traumatic experience three years prior to the events within Tales of Berseria imbued her left hand with a special ability. Velvet will visit a wide range of breathtaking environments as she travels the world in an all-new adventure developed by the celebrated team behind the Tales Of series. Along her journey, Velvet will meet a whole cast of characters, including a young boy named Laphicet. If Velvet is the embodiment of 'darkness,' then Laphicet is created in the image of 'light' and will be an important ally to Velvet."
No word yet on when it'll be released. For now, here's a trailer: