A whopper: Tales of Berseria released
Velvet-o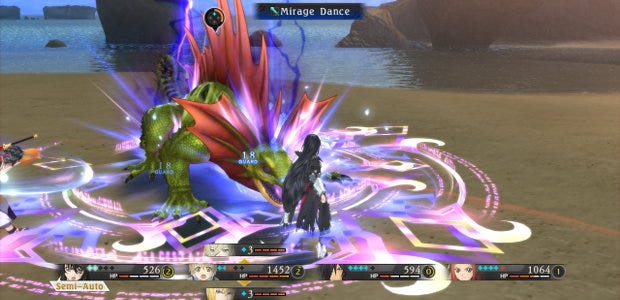 Catching up on the week's leftovers, hey, look: Tales of Berseria [official site] is out! The latest in Bandai Namco's long-running RPG series launched on Thursday night, a bit before the European console release even. Good boy, Ian Bandai. He says Tales of Berseria is a young woman's "journey of self-discovery", though from what I saw in the demo she mostly discovers what's inside monsters after they're kicked to pieces. That's a journey of other-discovery. Perhaps this here launch trailer can explain better:
I had a crack at Tales of Berseria demo released a few weeks back and liked the colours. I had no idea what I was doing or why, or what all the different moves in combat did, but I sure did fill the screen with pretty particles and bright colours and murder a beachlizard. Not knowing JRPGs or the Tales series, this is all a big ole mystery to me. I can't say the characters or writing did anything for me, especially as the first dialogue in the demo is griping about how awful women are, but I did mash out some cool attacks. But, y'know, you're not me. Not yet, anyway.
Tales of Berseria is £39.99/49,99€/$49.99 on Steam for Windows. Initial player reviews seem pretty keen. The demo is on Steam too (look for the Download Demo button).