Telltale Games reportedly almost shut down with hundreds of jobs lost
Dead studios tell no tales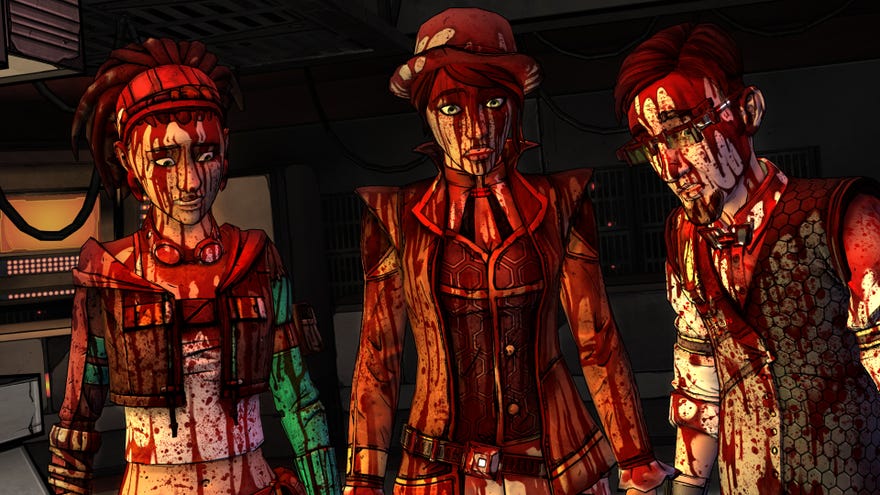 Update: Telltale have officially confirmed the bad news that they've closed most the studio and only 25 employees remain.
As reported by Gamasutra, it seems that prolific choose-your-own-adventure studio Telltale Games is shutting down. This is backed up by media posts from developers at and close to the studio, such as Outerloop's Chandana Ekanayake.
The Verge report that a skeleton crew of around 25 will remain at the studio, down from around 250. A source tells USGamer the upcoming The Wolf Among Us 2 and a Stranger Things adventure series have been cancelled. Telltale Games have released no official statement yet.
The news comes as a surprise, given that the second episode of The Walking Dead: The Final Season is due to launch on Tuesday, September 25th. Presumably the small team left at the studio will be ensuring their final release (whether one episode or the remainder of the season is unknown) goes relatively smoothly before the company close their doors. Telltale have seen some rough times in the past year, and laid off 90 staff back in November (roughly a quarter of their number), but today's losses seem far more final, and The Verge's sources say staff were let go with no severance.
Telltale practically invented a new genre of adventure games - part interactive movies, part choose-your-own-adventure. They also spearheaded the push for episodic releases as far back as the (sadly unfinished) Bone games, based on Jeff Smith's excellent comic series. They even gave us a series of Wallace And Gromit games (now sadly unavailable). They did Batman, The Wolf Among Us and even Game Of Thrones and Minecraft of all things. It seems impossible that a studio with so many high-profile games would just end like this, but that's what appears to have happened.
Judging by recent stories, including a recent deal with Netflix, it seemed that the studio was on the mend, with plans to upgrade to a new game engine after the release of The Walking Dead's final season. While it seems that there were some problems bubbling away behind the scenes such as a former studio CEO suing the company, I never would have expected a near-complete shutdown like this. I wish everyone affected all the best, and hope that they're snapped up by talent-hungry studios as soon as possible.
Update: A hashtag on Twitter - #TelltaleJobs - is filling up with offers from studios offering to hire displaced Telltale staff, further confirming the story. Here's hoping it works out for as many people as possible.