TenShun! Op Flash 2 Release Date, Video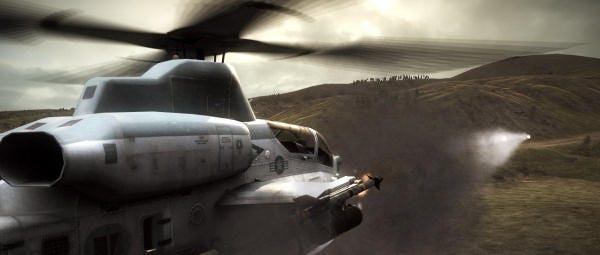 Operation Flashpoint: Dragon Rising has a release date. According to Eurogamer, it will arrive on the UK shores/airdrop into our cities/invade this country/storm our beaches/infiltrate British stores/come on RPS you're better than this/go on sale on the 9th of October. To commemorate this momentous announcement, Codies have released a new trailer showing off various weapon types which you can see below.
It appears the game's assault is beginning in the US on the 6th October, then plans to go into mainland Europe on the 8th, and then finally arrive in Britain on the 9th. It's the oddest Risk strategy I've ever seen. I would suggest releasing in Australia first, getting the easily defended two extra units there each turn, and then perhaps taking North and South America before the risky and vulnerable Europe. It's up to them, of course, but my dad would wipe the floor with them had he a serious tactical shooter to release.