The Culling 2 is dead; long live The Culling?
Culling the herd so it may yet live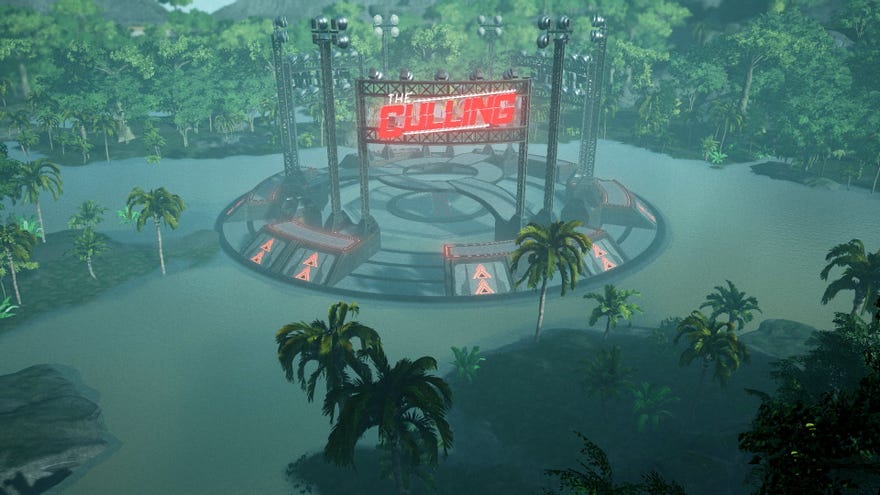 After its disastrous launch on July 10th, developers Xaviant have announced they intend to pull The Culling 2 from sale, refunding those who purchased it. In a very awkward and apologetic video (which you can see below), Xaviant's director of operations John Van Veld announced the studio's plans to cull their ill-fated sequel, and return to supporting the Hunger Games-inspired The Culling once more.
Xaviant's decision to chase battle royale zeitgeist clearly didn't work out, and The Culling 2's 50-player, rifle-heavy design alienated fans of the scrappier, smaller first game. "It was not a game that you asked for", says Van Veld in the video below, as he reiterates the studio's commitment to listening to their audience.
Xaviant plan to return to basics, and rediscover what worked in the original, relatively well-received release of the game. Sometime this week, players who own The Culling will have access to an optional testing branch that rolls the game back to its original March 2016 state, when the game first launched as early access.
Some time later, Xaviant plan to update The Culling's current incarnation (which left early access in October 2017) to play more like the original release. Xaviant will then use that as a new foundation for future development of the game, and taking The Culling free-to-play.
I never got to play as much of The Culling as I would have liked, but I enjoyed my brief time with it. It was a very different experience to current battle royale shooters, focusing heavily on messy melee combat. It's a bold strategy, and I'm hoping that they'll be able to recapture both that feel and the players required to support it.
The Culling will re-launch as free to play soon, but you can find it on Steam here.