The Dead Linger Coming To Steam With New Engine
In (un)living color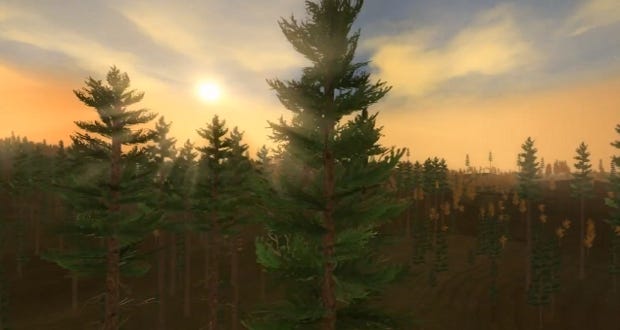 The dead just won't go away. I've tried calling a re-exterminator, setting out traps with bait, asking them very nicely - everything. But still, they linger. I can't complain too much, though. I mean, The Dead Linger really does have quite a lot going for it, what with its planet-sized sandbox of undead survival, fully interactable environments, and wrenches that are used not for wrench things but for merciless bopping. The only problem? It is a bit creaky and kind of entirely hideous. Or at least, it was. Fortunately, those lingering (and perhaps occasionally walking, and hopefully thriller-ing) dead are in for a major face-lift. Developer Sandswept has announced that alpha update 10 is coming to Steam Early Access, and it'll be sporting a fresh new coat of sticky red paint to mark the occasion.
The milestone update's release is just around the corner, all set to lunge for your most succulent bits of clavicle on September 27th. The entire world's been redone in Unity, making everything much easier on the eyes whether it's an expansive, sun-spattered forest or a puking pile of reanimated flesh. If you've already bought into previous versions of the alpha, you're all set. A code should arrive in your inbox in the coming days.
Everyone else, meanwhile, can grab Dead Linger on Steam for $19.99/£14.99. There's also a four-pack option at $44.99/£29.99 if you have friends or - conversely - are incredibly lonely and want to enact what it might be like if you did have friends.
Now the usual disclaimer: I'm tired of zombie games blah blah blah but this one looks interesting blah. I feel like I say that about more zombie games than I don't these days (see also Walking Dead, DayZ, Dying Light, Nether, Project Zomboid, etc, etc, etc), which is either a good thing or a sign that we desperately need some new themes because all the good ideas being used up on creaky old zombies. Maybe a little of column A and a little of column B? Oh well.
Who's tried Dead Linger already? How are you getting on with it?