The Division Heartland's free-to-play survival shooting goes rural, while The Division 2 goes back to New York
You can also dress up as Leon Kennedy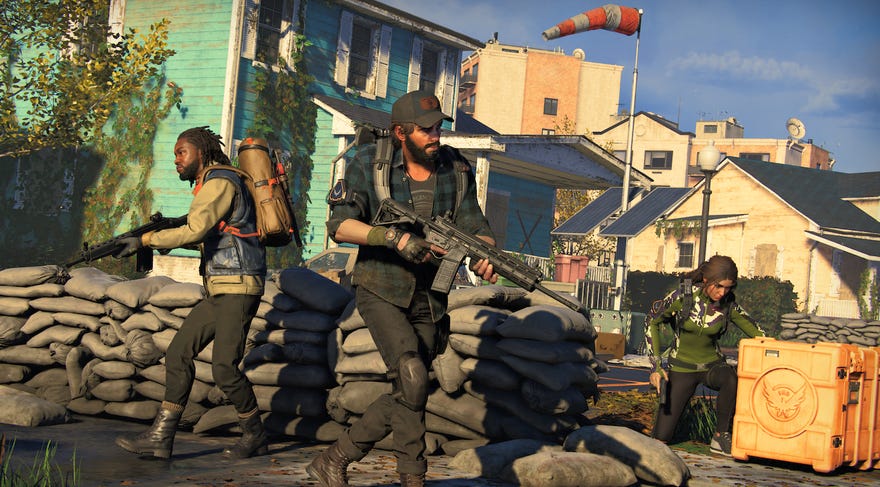 Ubisoft held a livestream last night to lay out the future of their MMO shooter franchise. The stream covered a roadmap for The Division 2's fifth year of support and a deep dive into the upcoming The Division Heartland, a free-to-play spin-off that's more focused on the series' survival aspects.
Heartland takes the series to rural America for the first time. The less densely populated town of Silver Creek is still plagued by the Dollar Flu and roaming hordes of enemies, though, making it just as deadly as chilly New York or barren Washington. That's a nice aesthetic change, but Heartland is also doubling down on survival and borrowing a fair bit from the extraction shooters that have blown up recently.
Another first for the series is a base of operations where you'll begin and end every exfiltration. The base is a classic hub that you can use for upgrades, or just generally socialising with friends. But while you're out in the field, Heartland is split between scavenging during the day, and engaging in some deadly PvEvP action at nighttime as you and your squad battle to survive with your loot intact. Aside from shooting in the dark, you'll need to keep an eye on your hydration metre and air filters that let you breathe in contaminated areas - hopefully, these won't be too distracting.
As a fan of The Division's stressful and chaotic dark zone, this all sounds pretty rad since, well, the whole map sounds like one big dark zone. I'm curious to see if the claustrophobic, ghostly vibes of the other games can translate to this new setting, but for now, Heartland seems like a winner thanks to a push-and-pull structure and the series' dashing good looks. Now let's hope Ubisoft's monetisation doesn't become too intrusive. Heartland has already been in limited testing for a while, and you can sign up for future tests here.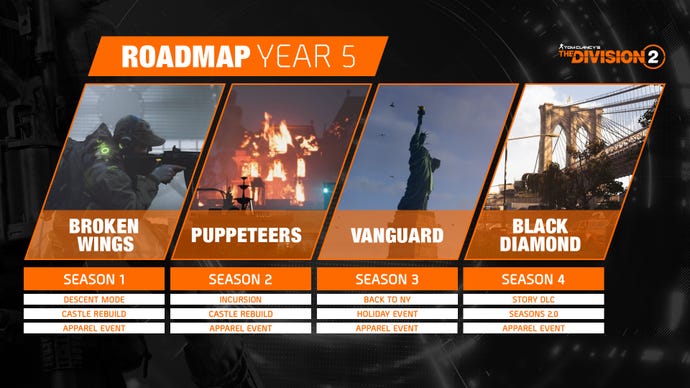 The already released The Division 2 is in its fifth year and it's still going strong with a new roadmap. A new roguelite mode, Descent, will be available later today and is free for all players, meanwhile, a Leon Kennedy skin (the man from Resident Evil 4 of course) will be available to anyone that logs in from the 25th of April to May 9th. An appropriately apocalyptic crossover. Otherwise, you'll need to own the Warlords Of New York expansion to receive all the content outlined in the roadmap above, including a return to the Big Apple and new story content.
You can pick up The Division 2 now on Steam for £26/€30/$30. The Division Resurgence, a mobile game, is also coming, but let's not linger on that.