The Grave Digger Has No Body To Play With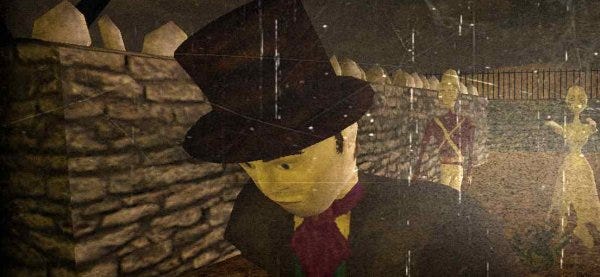 Home Groan Games (yes! I would post this on the strength of that pun alone) have released a trailer for their corpse-exhumation adventure, The Grave Digger. It looks a little crude, perhaps, but I am sure no-one can really resist a game about selling dead bits for profit. Where else are you going to "Take control of shovel-master Fagus in this third person PC action-adventure"?
What's more is there's a demo for you to unearth over here.