The Incredible Adventures Of Van Helsing 3 Released
Click-o!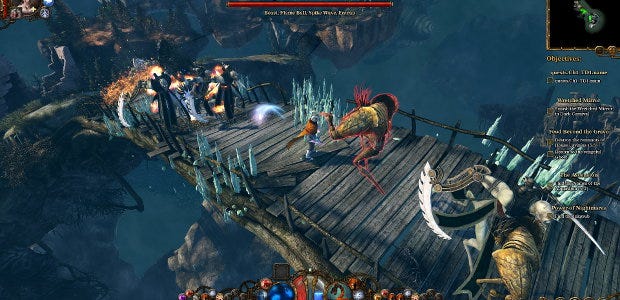 The Incredible Adventures of Van Helsing III [official site], an action-RPG based off of Bram Stoker's Dracula which is inspired by a Tinder date I once went on is now out on Steam.
You can watch it in action below: there's a civil war in Borgovia, and the city has seen a rise in weird guys prophesizing the end times. As you can probably tell from the trailer, the series is cut from similar cloth to Diablo, which is demonstrated through the maniacal hack and slashing throughout. The final entry includes four-player co-op and eight-player PvP, and you get six new classes. But perhaps most exciting of all is the fact that the game's producer is named Zoltán, and that is also the name of my dog.
Van Helsing 3 comes from a little Hungarian studio called NeocoreGames, who have been toiling in the mines of strategy games since 2009. Their output is astounding. They've made seven games in six years, during which time the team also had 14 additional releases in the shape of DLC. With that in mind, this is the last of the trilogy, and if you bought at least one of the last two games then you'll get 20 percent off the $14.99. price tag. A little love for loyalty, you see.