The Last Phoenix Looks Like A Game I Want To Play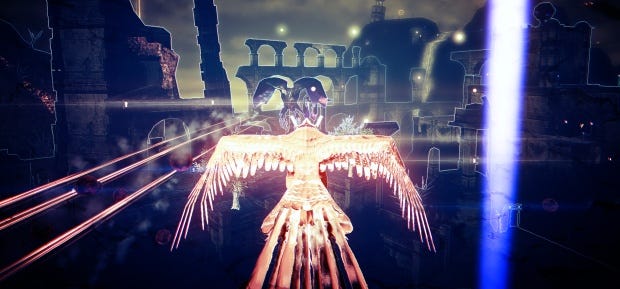 As I established when writing about Secrets Of Raetikon, all games should be about playing a bird. Prescient adopters of this new law are Barbossal with The Last Phoenix. Greenlit back in October, this "aerial combat adventure game" sees you playing as the winged mythical beast. With this emphasis on aerial melee combat, and a desire to provide a Metroid-ish approach to skill gathering and exploration, it could be pretty ace. It's certainly pretty.
We're late to this one. The trailers date back to September 2012, and the game was Greenlit months back. But since we'd missed it, you may have too, and it's well worth a look. The team aren't exactly brilliant with updates, their Steam page untouched in four months. And this is still a way off - their surprise at how much people enjoyed the demo build has had them stretch their ambitions.
Here, take a look - it's pretty swishy. Although be warned, the opening musical sting will give you a heart attack if you accidentally leave the tab open and then reload your browser.
And here's another:
Oh, and you can play it.