The Poetry Of Squeaky Sneakers: NBA 2K13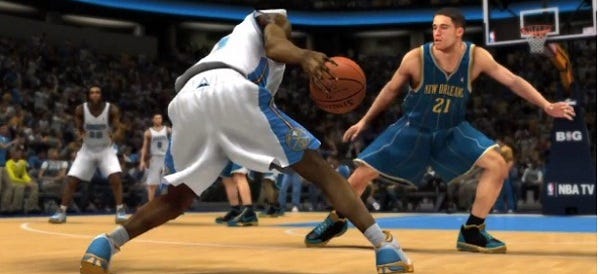 The billow of their shorts makes it seem as if I could reach out and touch the fabric. For a long time I thought basketball games were part of my childhood, never to be visited again. I hadn't enjoyed a bout of ball-to-basket since the days when a particularly impressive dunk would cause the backboard to shatter into a thousand glittering celebrations and scoring streaks would cause my player to wear a halo of flames. One of 2K's recent NBA releases rekindled some of my appreciation for the courtly conflict though, mainly due to its exceptional My Player Mode. With all that said, NBA 2K13 looks spectacular as you can see below.
In a few years, Jay-Z will be the most prolific man in games development. Well, after Tom Clancy.
NBA 2K13 is out October 2nd.